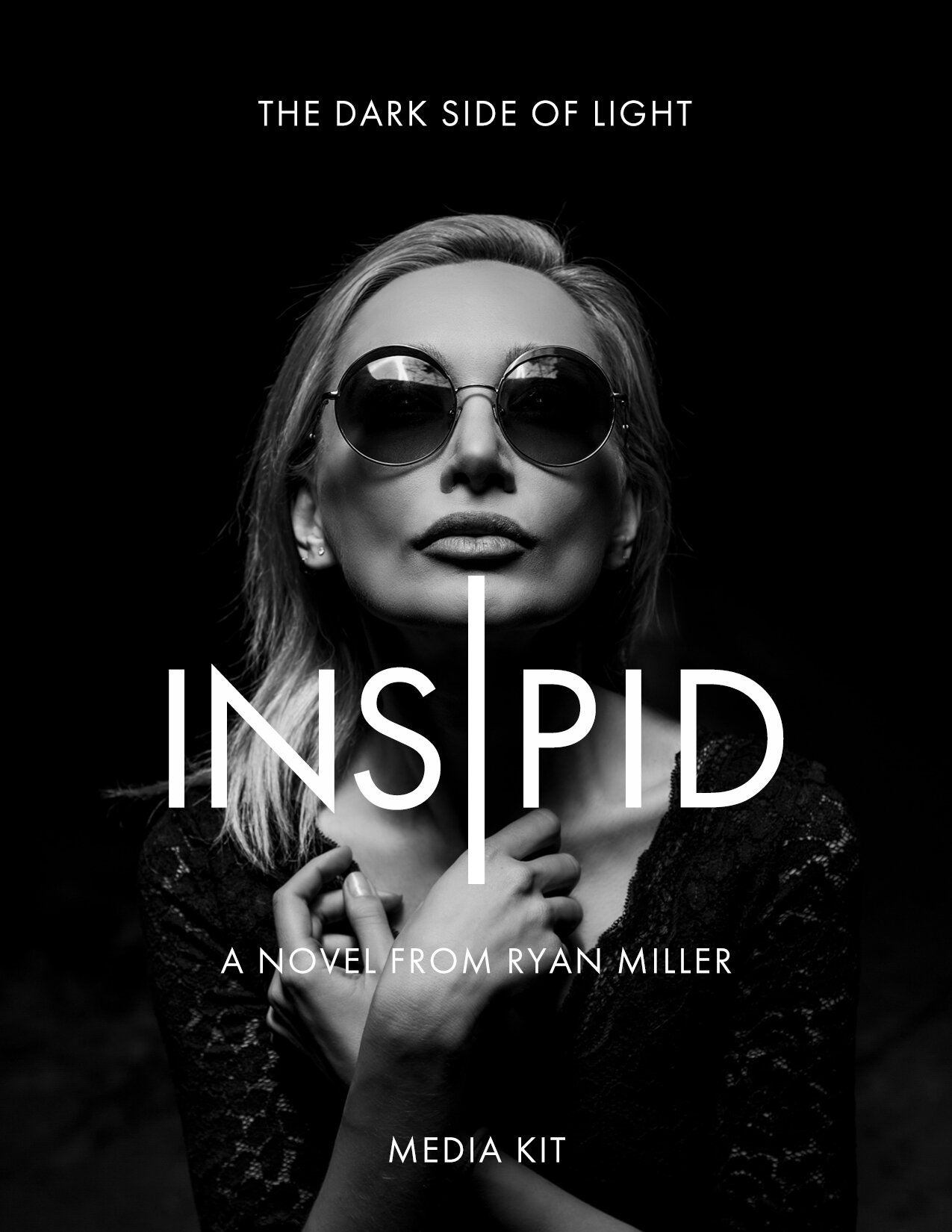 If stories make the world go around, this one is going to have the world (and your head) spinning.
- Rand Miller. Creator Myst
Gross inequality, the continued dehumanization of our fellow species, and a total disregard for the planet… maybe it's not all so random after all. Insipid not only provides an epic adventure into a hypothetical why, it makes sure we understand the true depravity of it all, and the possibility for a better future.
- Marie Richards. LMFT, LCSW
Not only is it a beautiful love story - actually, it's everything a good love story should be. Romantic love, sacred love, the pain of love and the hope that love will someday do something right in this world.
- Emilee Joy. Speaker/creator Light is Love
This is the kind of ex-pastor you want to write a story. Ryan is angry but not bitter, he's stirred up but not pessimistic and he's not upset with anyone, just at the systems that hinder and manipulate us. Insipid is all of that and more.
- Dave Bryans. spiritual director
Let's just say I can't stop thinking about this book. Is there anything more important?
- Kari jospeh. LCSW
Deeply engrossing and richly layered, Insipid captured my imagination from the very first page. It also filled my heart. The book feels special, so needed in the moment, and I'm truly excited for others to read it. Open its pages and you may also open to a more nondualistic way of being in the world.
- Robin Bethel, writer and editor
After reading Insipid, I have big questions and very inadequate answers for what I do, what I think, and what I believe. But don't call me desperate. You might call me on the verge of freedom for the first time.
- pastor (prefer to remain anonymous)
This is not your father's Screwtape Letters but it might be the perfect story for a new generation. Yes, it's dark but it's not without all kinds of hope. Ehs might be a demon but let's hope we're listening to this darkness.
- dr. RICHARD Lewis
If you ever wonder why the world seems so messed up, Insipid may provide you some answers. Be warned, these are not the kind of answers that you've heard before. These are not the kind of answers that leave you the same way they found you.
- Yohan Selmi. Creator The Human Game
Seth craves more from life.
When a stranger in a coffee shop offers him something extraordinary, he has to listen, even if the oddly normal man claims to be a friendly demon leading one of the most brilliant and successful cons of humanity to ever exist. The man may be crazy but he knows secrets Seth has told no one. He reveals a reality Seth has never experienced.
Seth will question it all: his sanity, good and evil, what is real and what is not. The journey will be fantastic: darker than his nightmares and brighter than his dreams. It may kill him. Then again, it might just save him.
Whether he is aiding a cunning evil or becoming an unlikely force for good, remains to be seen.
Either way, it's not just his life that hangs in the balance.
A novel set for release November 29, 2019 (Black Friday).
From the provocative mind of Ryan Miller comes a story that will be turning heads and stoking conversations everywhere. After a career writing stories for the best-selling video game franchise Myst, Ryan led a church for 10 years, giving him a behind-the-curtain experience of religion, faith, and politics.
He then left it all.
It's hard to imagine a more ripe time and audience for this story or a better voice to speak into it. The faithful will be challenged. The faithless will be encouraged. Both will be surprised and provoked. Those with answers, will have questions.
It's not every day a demon meets a preacher and tells him religion, the gods, his dreams, his life... is a hoax and a fraud.
And then proves it.
Only because he believes there is something better.
PAPERBACK & KINDLE
Insipid will be available in paperback and Kindle versions on November 29 (Black Friday).
The Kindle version will be available for pre-order soon!
The Limited Edition Hardback is no longer available.
MEDIA KIT
If you are interested in reading the Insipid Media Kit (which includes the first chapter) you can download it by clicking the image below.
NEWSLETTER
If you want to be kept in the loop - including about the release event - please sign up for the newsletter. And please do spread the word!
Thanks so much!!
Q Is this the book I've been waiting for?
A Big question to start this off but… yes, it is. This book has been over 8 years in the making. It's thick (literally and metaphorically) it's rich, it's layered, it's entertaining… you'll laugh, you'll cry, and you'll have questions.
Q What's this release event?
A We don't know all the details but we do know this. It's going to be a celebration of a party, there will be swag, there will be food and drinks, there will be fun. Tickets will be for sale soon.
Q When does the book come out?
A The book is available to the public on November 29, 2019 in paperback and Kindle. Kindle will be available for pre-order shortly. The Limited Edition Hardback is no longer available.
Q I want to know more information.
A There is lots of information in the media kit. You might want to check it out.
Q Can I read a part of it?
A The first chapter is included in the media kit.
Q Will there be an audio book version?
A That is the plan. No release date yet though.
Q How big is the book?
A The book is a little over 180,000 words. That's American Gods by Neil Gaiman, Great Expectations by Charles Dickens or a little under Harry Potter and the Goblet of Fire. Let's say it's epic.
Q What is Mango Ink Publishing?
A Mango Ink Publishing is a small indie publishing house that focuses on big art, big beauty, and big change. They also love Ryan Miller.
Q Are there cool ways to spread the word for you?
A Yes! Thanks for asking. Here are some graphics for you to use on your social media platforms including Instagram stories. Tag us with #insipid #thedarksideoflight or @rsjmiller. And feel free to send anyone and everyone to www.insipidbook.com for now and Amazon's site soon.
Q Can I get some cool merchandise somewhere?
A Of course. More to come.
Q Can I pre-order the Kindle version?
A Very soon!
Q Can I pre-order the paperback?
A Nope. It will be available November 29, 2019.